Kaelie and Nikki Engagement
This gorgeous couple had an equally gorgeous engagement session in Indianapolis. When I met Nikki and Kaelie and asked about their engagement story and who proposed to who, they both laughed.
Kaelie grew up in southern Indiana, and Nikki in Hawaii. They met at a local gay bar in downtown Indianapolis. They both had decided, separately, that they wanted to do a surprise proposal. They both decided that Nikki's fiesta birthday party would be the best time to do it. So unbeknownst to them, they were both proposing on the same day!
Kaelie had hidden her ring in the pinata, and that happened first. Nikki hit the pinata and all the candy and the ring box fell out. Party goers pointed her in the direction of the ring and she was so surprised. Later in the day, Nikki's proposal was to happen in the photo booth. She popped the question and Nikki's mom, who had missed the earlier proposal, was able to see this one. If dual surprise proposals on the same day is not true love, I don't know what is.
Kaelie and Nikki told me they are both excited for their wedding day, but most of all just spending their lives with one another every day. They also can't wait to grow their family!
Congratulations Kaelie and Nikki!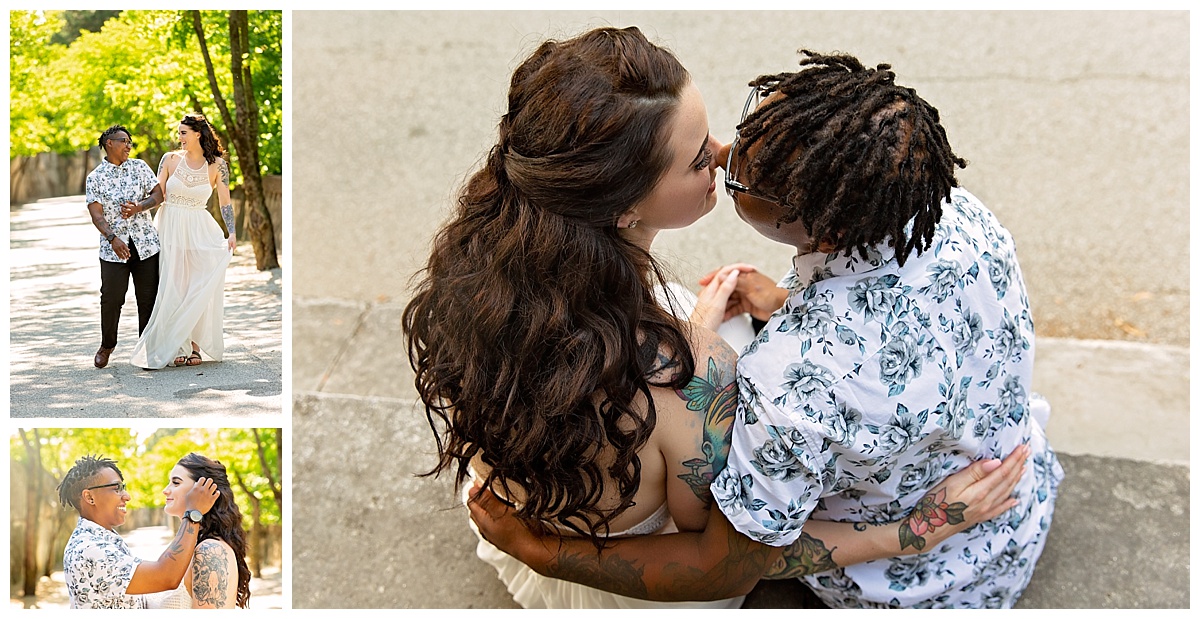 Dugan Imaging is a full service boutique styled portrait studio specializing in engagement, wedding, maternity, newborn, and family photography in Fishers, Carmel, Noblesville, and Indianapolis, as well as destination services for those outside of the Indianapolis area.